A trip to the Island of Gozo doesn't instantly conjure up thoughts of adventure. Of tranquillity and relaxation, certainly, as well as of fantastic food, a unique culture and unending eclectic discoveries.
However, Gozo is simply bursting with adventure. In fact, the island can be classified as something of a natural playground that lends itself brilliantly to so many kinds of activities. After all, in Gozo one can have everything needed on a small scale – the sea, good trekking and cycling routes, cliffs for rock climbing, and the climate to enjoy for most of the year – especially with a water temperature that is high well into December.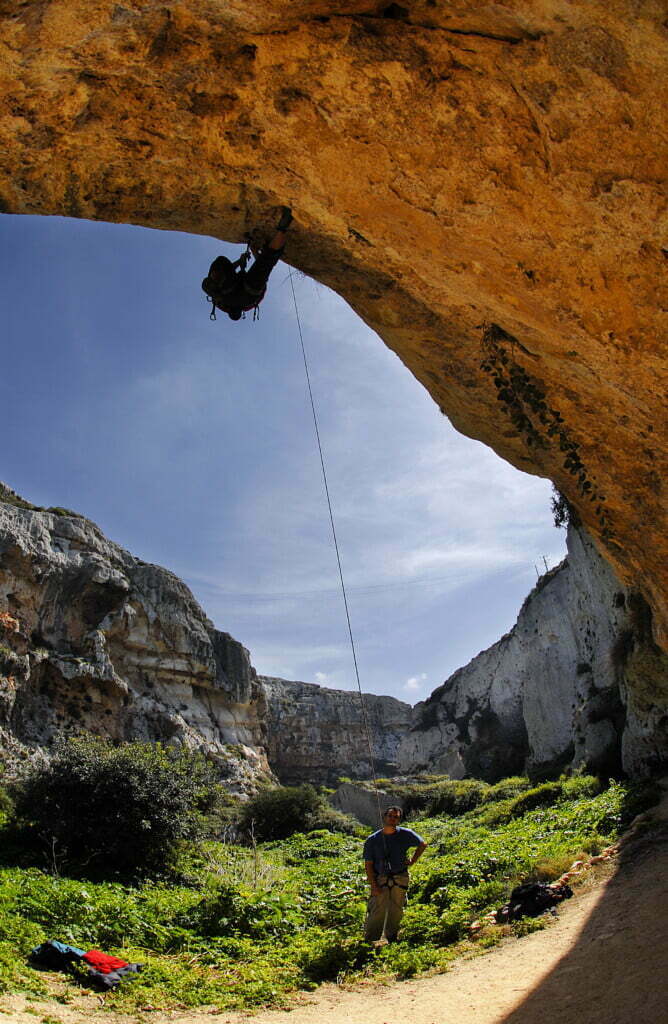 If you're an active person on Gozo then you'll never be lost for something to do – you can simply wake up, head out for a walk and see what escapades the day has in store for you. It's a wonderful feeling.
If you've always fancied clambering up a large rock face, Gozo's weather and landscape are a great combination for embracing this physical challenge. Climbing is a great activity for the adventurous. One would find crags and just go climbing for hours at a time. Skills of this sort eventually came in useful.
Gozo's surprisingly diverse terrain, from cliffs to deep inland valleys, is popular with rock climbers, abseilers and boulderers. Over 600 bolted routes have been developed by the Gozo Climbing Association and more sea cliff routes for summer sports climbing are planned, catering for different abilities and levels of experience. Originally started by the British Army in 1960s and '70s, climbing on Gozo now draws many visitors in its own right.
Gozo is definitely growing in popularity as a climbing destination.