While on Gozo do not miss a walk in the early morning along the salt pans to watch the salt being collected and enjoy the unique and captivating landscape of mounds of white salt shimmering under the sun.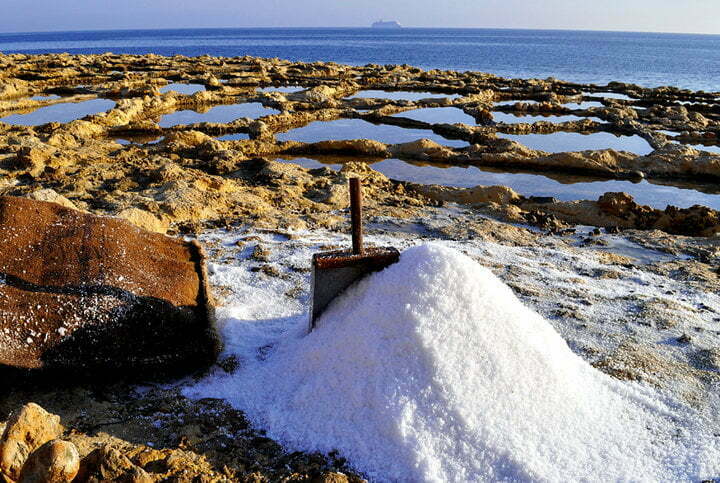 The northern coast of Gozo is characterized by a chequerboard of rock-cut saltpans protruding out into the sea. Salt pans have existed on Gozo since the Phoenician and Roman times, and the tradition actually continues in use today.
Many factors in this area are perfect for salt harvesting, such as the good quality of the sea water, the climate, and the position of salt pans and the rocks. The salt tradition, in these salt pans, has been passed down within certain families for the past 350 years.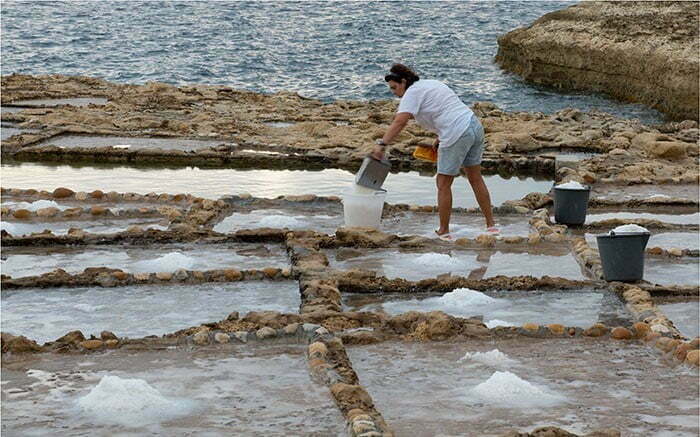 The basic salt production process, work which is mainly done by hand, is quite simple and demands lots of passion but also physical strength. Despite the impact of many years of sun, unbearably hot temperatures, and physical labour on their skin, you can see always the true joy in the eyes of salt workers when they go every day to their Salina.