Gozo's colourful and assorted past is typified by the winding streets of The Citadel.
The Citadel, high on the hill of the capital Victoria, is a fortified city built by the Knights of St John between 1599 and 1603. This haunting spot, a favourite of true romantics, houses a small cathedral encircled by the spectacular bastion walls. Bustling during the day and completely silent at night, it also offers panoramic views of the whole island.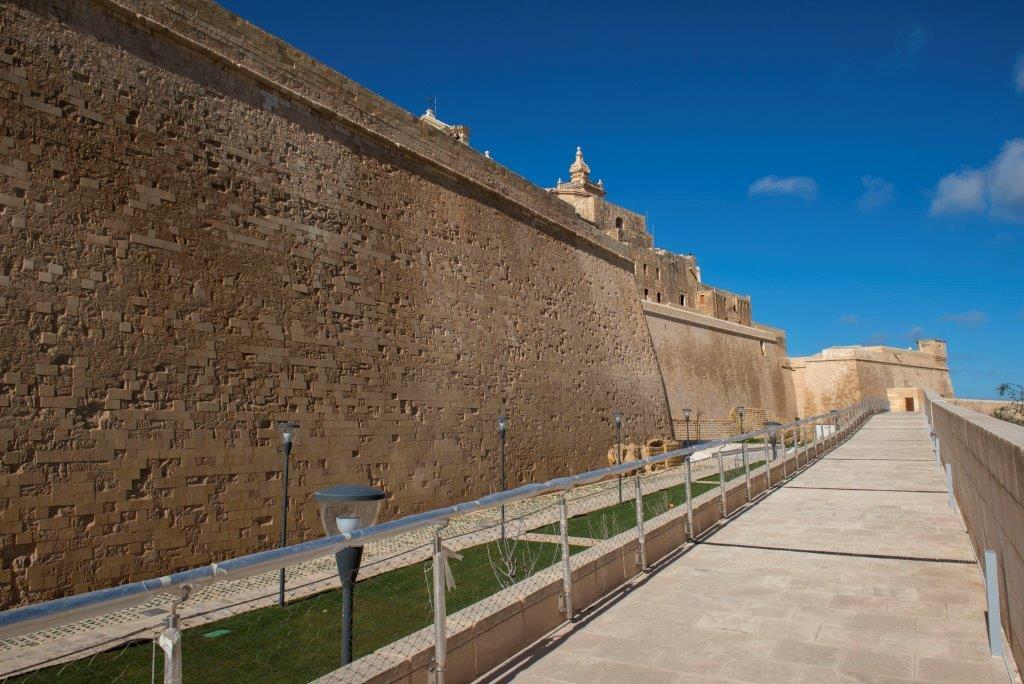 A visit to the citadel is a must and the fatigue of going up the hill is fully rewarded. From the fortifications there is a superb view all around the horizon with vistas over the tiny fields cut by yellow stone walls, domes of village churches rising from clusters of houses and the Gordan Lighthouse.
The number of inhabitants in the citadel is less than ten and half the place lie in archaeological ruins which are continuously being restored. This results from an exodus in the 17th century to more spacious houses in Victoria. In the other half there is the Gozo cathedral and the Law courts, as well as the cathedral Museum, the Gozo Museum of Archaeology, the Folklore Museum, the Natural History Museum and the Old Prisons.
The most impressive of all is the cathedral, dedicated to Santa Marija, the Assumption. A centuries-old belief, partly proved archaeologically, noted that a temple to Juno that had existed within the acropolis was rededicated by the early christians to the Blessed Virgin Mary. When the present building was raised between 1697 and 1711, remains of this temple were discovered in abundance.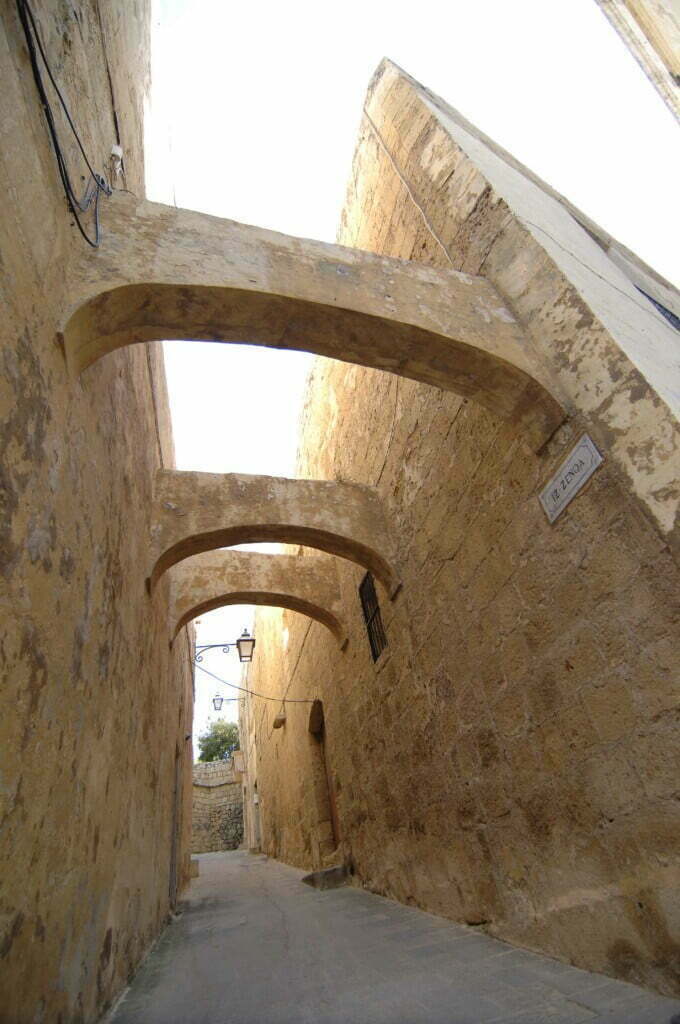 The cathedral is a fine baroque structure in the form of a Latin cross and is built entirely of the local limestone on a plan by the Maltese architect Lorenzo Gafa'. Instead of bell towers, a tall campanile with five bells is attached to the north east side. The interior is very graceful and well-proportioned. A flat ceiling in perspective closes the aperture of the dome. This ingenious painting, raised in place in 1739, is one of the cathedral's major attractions and is so convincing that many visitors have to be persuaded that it is not, indeed, a real dome. The other attraction is the statue of Santa Marija, the Assumption, undertaken in Rome in 1897. The statue of the Madonna was embellished with a diamond necklace, a gold belt and a solid silver plinth donated by Gozitans who emigrated to the New World and made good. On 15th August, it is taken shoulder-high in a procession around the streets of Victoria.