Every year Gozo attract thousands of divers, most of whom claim that the best dives are off the coast of Gozo. Here one can experience a unique scenario of submerged arches, tunnels, wrecks, caves and lagoons to explore. The underwater landscape is as varied as its topography. The most stunning dive of all is that of the 'Blue Hole' with its deep, plunging pool of clear blue water, surrounded by breath-taking rock formations, caves and drop-offs. The water is diver-friendly all year round, as the temperature rarely drops below 16°C and the many dive sites remain spectacular throughout autumn and spring. The waters are clear and blue as there are virtually no tides or green vegetation. On most days divers can enjoy visibility of between 40 and 50 metres.
Furthermore on the south coast of Gozo, one can find a number of wrecks that provide spectaclur dives especially for the experienced divers.
The first wreck is that of the MV Xlendi which was given to the diving community by the Gozo Channel Company for the purpose of creating an artificial reef. This ro-ro ferry was thoroughly cleaned before it was scuttled at Xatt l-Aħmar on Gozo's south coast in October 1999. The wreck is lying upside down at a depth of 40 metres. Diving is only recommended around the upturned hull which is populated by shoals of damselfish, nudibranchs and starfish.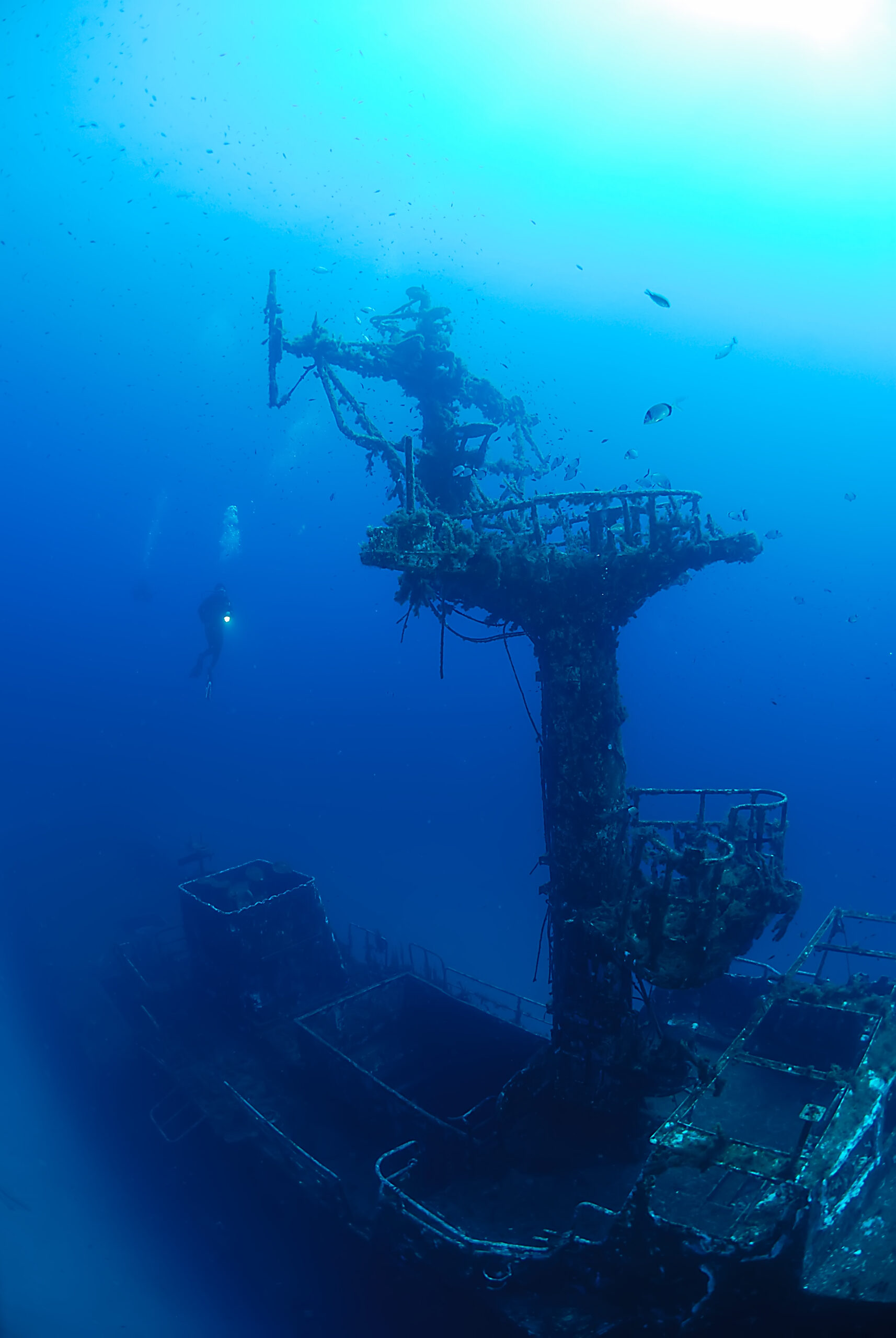 Another wreck is that of the MV Karwela which was a German passenger ferry built in 1957. It was later converted to a tourist cruise boat. It was scuttled beside MV Xlendi at a depth of 40 metres at Xatt l-Aħmar in August 2006 alongside the MV Cominoland. The MV Karwela measures 50 by 8.5 metres and was designed to carry 863 passengers. It now forms an artificial reef buzzing with marine life and is an important part of Gozo's underwater heritage.
The MV Cominoland started its life as a mine layer in the British navy. It was later converted to a passenger cruise vessel and operated around the Maltese Islands for several years. The mine laying winch could still be seen at her stern. This wreck is smaller than the MV Karwela but it has an impressive hull and makes an interesting wreck. Sea firs along the rails between 30 and 40 metres deep form an ideal habitat for nudibranchs while the calm deep water around the wreck encourages larger spiral tube worms to settle.
The most recent scuttling at ix-Xatt l-Ahmar was that of the oil tanker the Hephaestus which was carried out on Monday 29th August, 2022 as an underwater attraction. This is a a shore/boat dive for experienced divers. The Togo-registered Hephaestus is about 60 m in length with a beam of 8 m. The Hephaestus was wrecked at Qawra Point in Malta on 10th February 2018.