If you think Gozo is only about rolling fields, weekend getaways and country walks, think again. The island of three hills offers a cultural calendar to keep your diary filled for the entire year. Any time is a good time to visit Gozo!
Music, of course, is well represented on the island, with performances ranging from rock to folk to opera gracing the stage all year round.
Rock, classical, and folk music
RockAstra is becoming a major spring event. Organised annual around the first week of June since 2013, this spectacular rock concert features the La Stella Band and leading local singers. The concert is usually held in Victoria's Republic Street and entrance is free of charge.
If, on the other hand, you prefer the sounds of classical music, then you're in for some serious enjoyment. The Gaulitana music festival runs for over a month, between April and May, and comes with string quartets, wind ensembles and piano recitals, as well as choirs, jazz crossovers and opera.
Opera productions also grace the two opera houses in the Gozitan capital, Victoria, in autumn. The Astra Theatre and the Aurora Opera House have, between them, celebrated such operas such as Verdi's Nabucco, La Traviata, Il Trovatore and Rigoletto, Puccini's Madama Butterfly and Turandot, and Mascagni's Cavalleria Rusticana, and fans come from far and wide to watch these spectacular, annual productions.
Tradition and folk music, both local and foreign, are well represented at the Qala International Folk Festival, presenting patrons with a lovely weekend of dance, music, and delicious traditional food and drink amid the pleasant breeze of September evenings.
Carnival
If fancy dress is your thing, then you simply must make your way to the village of Nadur in February for Carnival. While the colourful celebrations held in Rabat (Victoria) are similar to those held in Valletta, with floats, parades and organised dances, those in Nadur are predominantly spontaneous, with revellers wearing anything to disguise and mask themselves, making for some thoroughly entertaining spectacle. The excesses, as in many other Roman Catholic countries, precede the imminent sobriety of lent.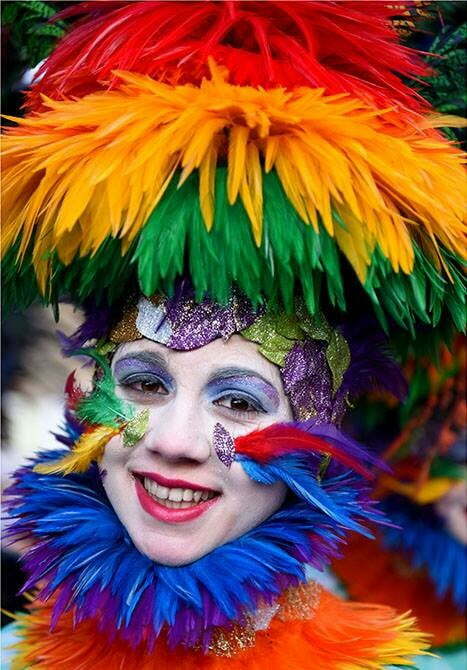 Religious celebrations
Gozo on the whole, as with many areas in Malta, has a strong sense of religiosity and March revolves around preparations for Holy Week and Good Friday, leading up to the Easter celebrations, usually in April. You can attend pageants, with re-enactments of the life and passion of Christ, while Good Friday processions may include the carrying of statues representing the final hours of Christ life, leading to His crucifixion and resurrection. Of note are the processions held in Victoria, Xagħra, Nadur, Qala and Żebbuġ. Holy Saturday is quiet and collected. By contrast, Easter Sunday is jubilant, with church bells everywhere pealing in celebration of Christ's resurrection, and with the faithful donning their best Sunday attire to mark the occasion.
Continuing the religious theme, festa season starts in May and runs throughout summer, and is an excellent way for tourists to get a genuine flavour of Gozo life. Each town and village holds its own feast in honour of its patron saint, usually by parading a statue of the saint through the streets decorated with lights, colourful flags and banners. Other activities include band marches, vivid firework displays, and, inevitably, special mass celebrations.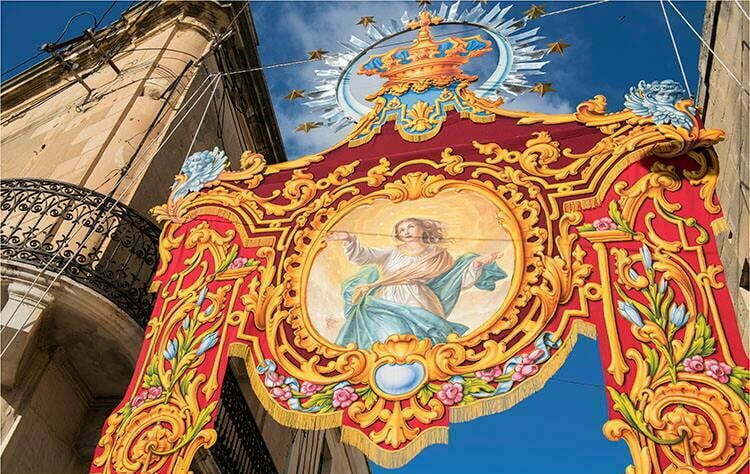 Agricultural shows
Nadur has also become notable for its yearly agricultural show of produce, animals, antique farming and fishing tools, local crafts, traditional Gozitan food, and the tasting of homemade wine. With scores of participants, the event, held in June, also features music by several folk groups.
Similarly, the agricultural show at Villa Rundle, Victoria, is not to be missed. Held yearly since 1855 (even before the city of Rabat came to be known as Victoria), the event marks the feast of Santa Maria, between 13th and 15th August. The location itself, Villa Rundle, is home to public gardens that have recently been restored, creating a green oasis in this busy town.
The Delicata Classic Wine Festival, in Nadur, is another summertime highlight. It offers over 20 wines for tasting, as well as delicious food, both local and international, and live entertainment. Held in August, entrance is free of charge while a regular shuttle service operates from the Mġarr ferry terminal to the festival in Nadur.
Lighting up the night sky
The hamlet of Santa Luċija, within Kerċem, is a quaint and rustic location known for its picturesque and untainted village square. It has also become synonymous with a fascinating yearly spectacle, known as the Festival of Light and held in December. For the festival, which is held in honour of the village patron saint, St Lucy, local girls don long white gowns and a red sash and parade wearing a crown of lit candles. A large bonfire lights the village square. Even more fascinating are the hundreds of lanterns lighting up the night sky and highlighting the Gozitan landscape. After the celebrations draw to a close, a large crib is set up in an old mill, in preparation for Christmas.
Christmas time
The 'jolly season' is indeed a time of festivity, with main village squares lit up with decorations and carol singing, and traditional cribs, small and large, on display in many places. Betlehem f'Għajnsielem (Bethlehem in Għajnsielem) is a notable nativity village and a must-visit, with live animals, actors, and a blend of religious and Gozitan tradition. Open for the Christmas season between early December and early January, it is a delightful way to complete a year of cultural activities and begin another.
Indeed, if you love culture, any time is a good time to visit Gozo!