Good food, pristine countryside, stunning heritage sites, assorted entertainment, lovely hotels… This, and much more, is the island of Gozo, offering holidaymakers a full and authentic experience from start to finish.
First of all, where would you like to stay? Would you like to rent a villa you're your own swimming pool, breathtaking views and a splendid backdrop? Or, maybe, you would like to book a room at one of Gozo's hotels, ranging from luxurious five stars to the comfortable three stars? Perhaps you would rather stay at one of the many pleasant, small and family-run guesthouses and B&Bs, or, even, at something as chic and upscale as Gozo's latest concept accommodation, boutique hotels?
You may want to try the local farmhouses and houses of character, some of which date back hundreds of years, while others have more recent histories, and range from the ultra-luxurious to the simple but comfortable.
Whatever your preference and budget, you are sure to find something that caters for your taste.

Eat & drink
The same goes for food. The cuisine of the Maltese islands is a mix of flavours reflecting their history and influences, at a crossroad between Europe and North Africa. You should definitely try pastizzi, the savoury, diamond-shaped pastries most commonly filled with mushy peas or ricotta.
Being Mediterranean islands, as you can imagine, Malta and Gozo almost always have fresh fish on the menu, usually served with a delicious tomato and caper sauce.
Gozo offers an assortment of restaurants serving both traditional and more modern dishes. While Rabat (Victoria), Mġarr, Marsalforn and Xlendi provide a concentrated array of options, there are many charming bars, cafeterias, snack bars and restaurants dotted all over the island.
You must try ħobż biż-żejt (literally, bread with oil), slices of Maltese bread with a spread of tomato paste and topped with olives, garlic, black pepper, salt and capers, and drizzled with olive oil. It goes down especially well with a cold beer, particularly when taking in the pristine, azure waters of the Mediterranean.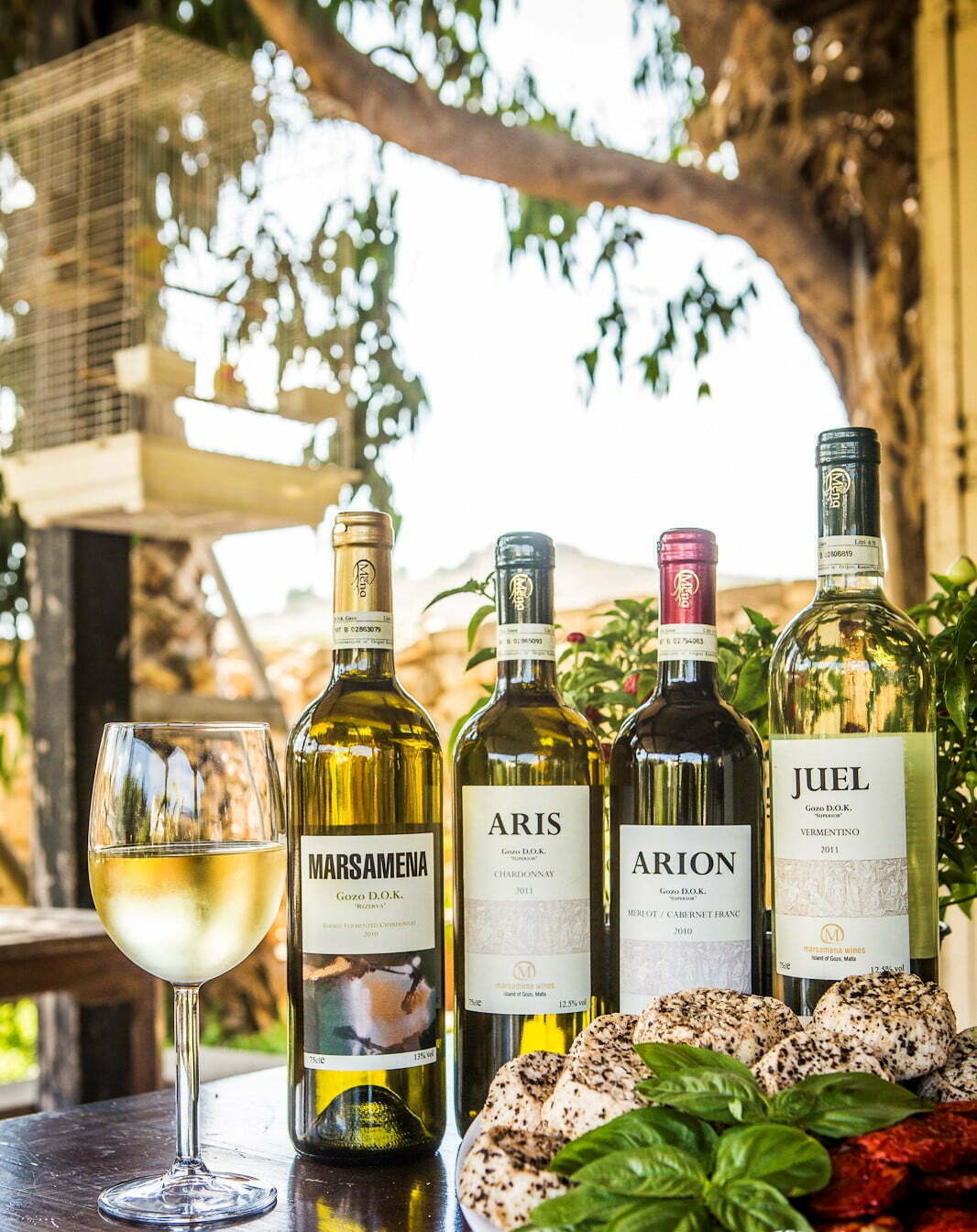 Amazing bays and beaches
Gozo's seascape is gorgeous. Ramla Bay, with its reddish sands, is Gozo's most popular sandy beach. Legend has it that Calypso Cave, overlooking the same bay, is the cave in which Odysseus, from Homer's epic Greek poem The Odyssey, is said to have been imprisoned at for seven years by the beautiful nymph Calypso. The same legend is also the source of one of Gozo's nicknames: Il-Ġżira ta' Calypso (Calypso's Island).
Xlendi Bay is easily accessible and offers a sandy beach with some excellent restaurants nearby, and is also surrounded by spectacular high cliffs. Mġarr ix-Xini is small, very secluded, and very picturesque, set in a steep sided natural valley and with some amazing views. San Blas Bay is also small and secluded, and surrounded by green countryside, with the same, beautiful reddish sands as Ramla Bay. Ħondoq ir-Rummien, meanwhile, provides spectacular views of Comino, while Dwejra Bay, together with the Inland Sea and the iconic Azure Window, offers unforgettable scenery and is one of the most recognisable Gozitan locations.
Moreover, Gozo has some wonderful diving spots for all abilities, including amazing caves, beautiful cliffs, and awesome wrecks. Apart from offering something for both beginners and experienced divers, there are loads of diving shops and diving tours to choose from. The water temperature ranges from about 14 degrees in winter to a splendid 25 degrees in summer.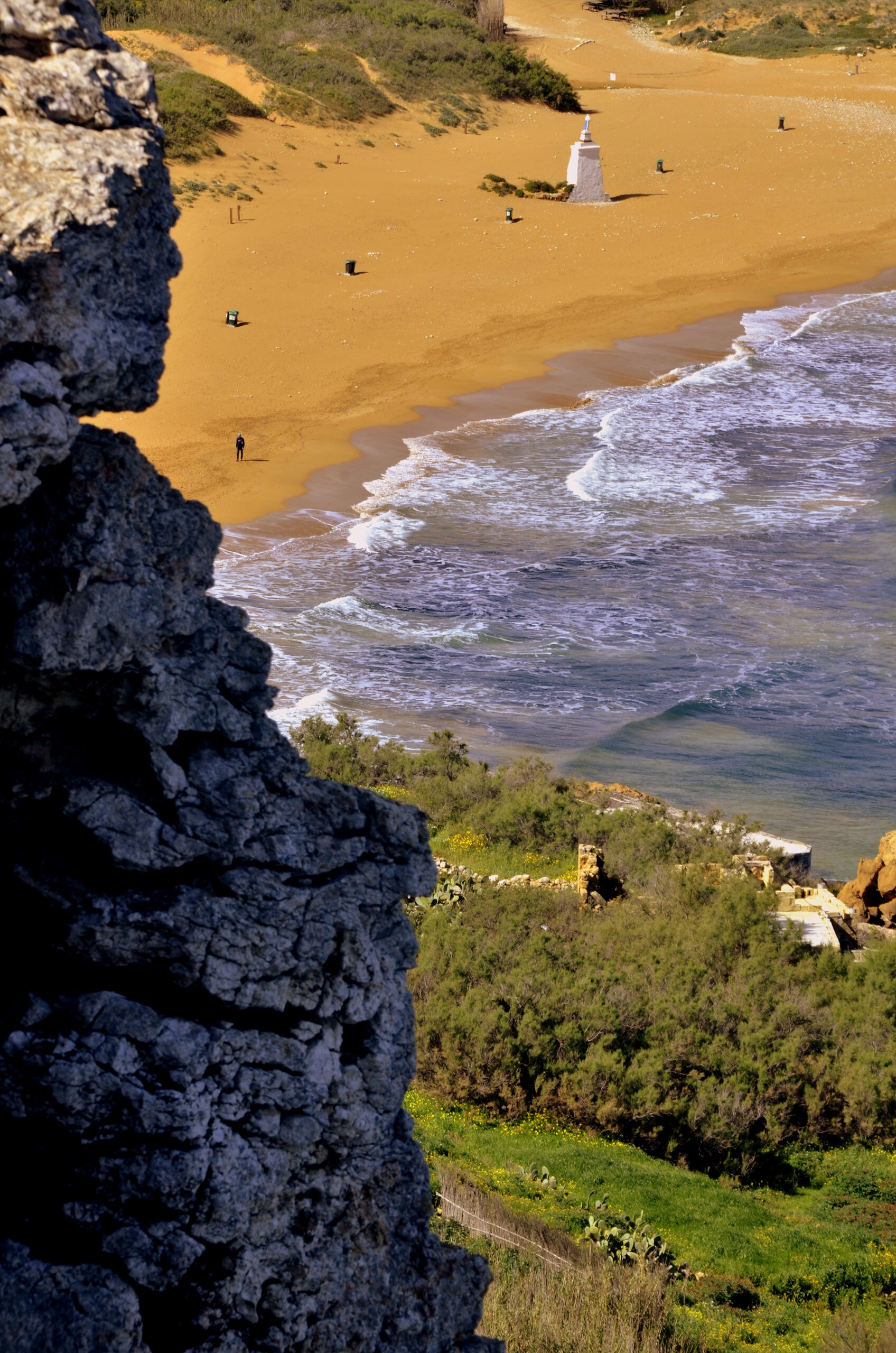 Small place, much culture
If you are into culture and cultural activities, Gozo has a calendar of various events all year round, from music festivals of all sorts including rock, folk, classical and opera, to food and drink festivals, and religious festivities.
The Carnival in Nadur, in February, is unique for the creativity and spontaneity shown by those taking part, and should not be missed. Carnival in general is an exciting time on Gozo, and one the whole family will enjoy.
Gozo also has a wonderful range of museums and art galleries, providing something for everyone. The Folklore Museum in the Citadel, a small fortified city in the heart of Victoria, is one of the finest surviving, late Medieval townhouses there and hosts a wide range of exhibits showing the local domestic, rural, and traditional ways of life. Gozo's Old Prison, which was in use from the mid-16th century until the turn of the 20th, hosts a permanent exhibition on fortifications and boasts a large number of unique graffiti. The Museum of Archaeology illustrates the cultural history of Gozo, from prehistory to the early modern period, and is the only museum dedicated specifically to the archaeology of the island. Ta' Kola Windmill, in Xagħra, is one of the few surviving windmills in Malta and dates back to the 18th century, when the islands were under the rule of the Knights of St John; it boasts one of the largest known collections of tools from this era.
The impressive temples at Ġgantija date back between 5600 and 5200 years and are one of the most important archaeological sites in Malta. Listed by UNESCO World Heritage, they are considered to be the oldest freestanding monuments in the world, predating even the Egyptian pyramids and Stonehenge.
Many other museums are scattered around Gozo, with a higher concentration in and around the capital, Victoria, and they cover a range of topics including crafts and religion, science, and even children's toys. Gozo 360°, at the Citadel Cinema, is an audiovisual show that serves as an introduction to the history, culture and sites of the island, and can be followed in any of eight languages. The Hagar Museum at the heart of Victoria a couple of metres aways from St. George Basilica is a must to visit.

Do you like a bit of adventure?
The more adventurous holidaymaker can indulge in a number of exciting activities on Gozo, including abseiling, rock climbing, Segway tours, horse racing, horse riding, kayaking, biking, shooting, diving, swimming… you name it.
You can also go for country walks in the pristine Gozitan countryside. Gozo's west coast offers some incredible views of the Ta' Sanap Cliffs. You can wander along the cliffs between Ras il-Wardija all the way to the Inland Sea of Dwejra. Along the way you will come across remains from the Punic period, you will see views of Fungus Rock,, Dwejra Bay, and finally the Dwejra coastal tower – one of six defensive towers lining Gozo's coastline built between the 17th and 18th century by the Knights of St John.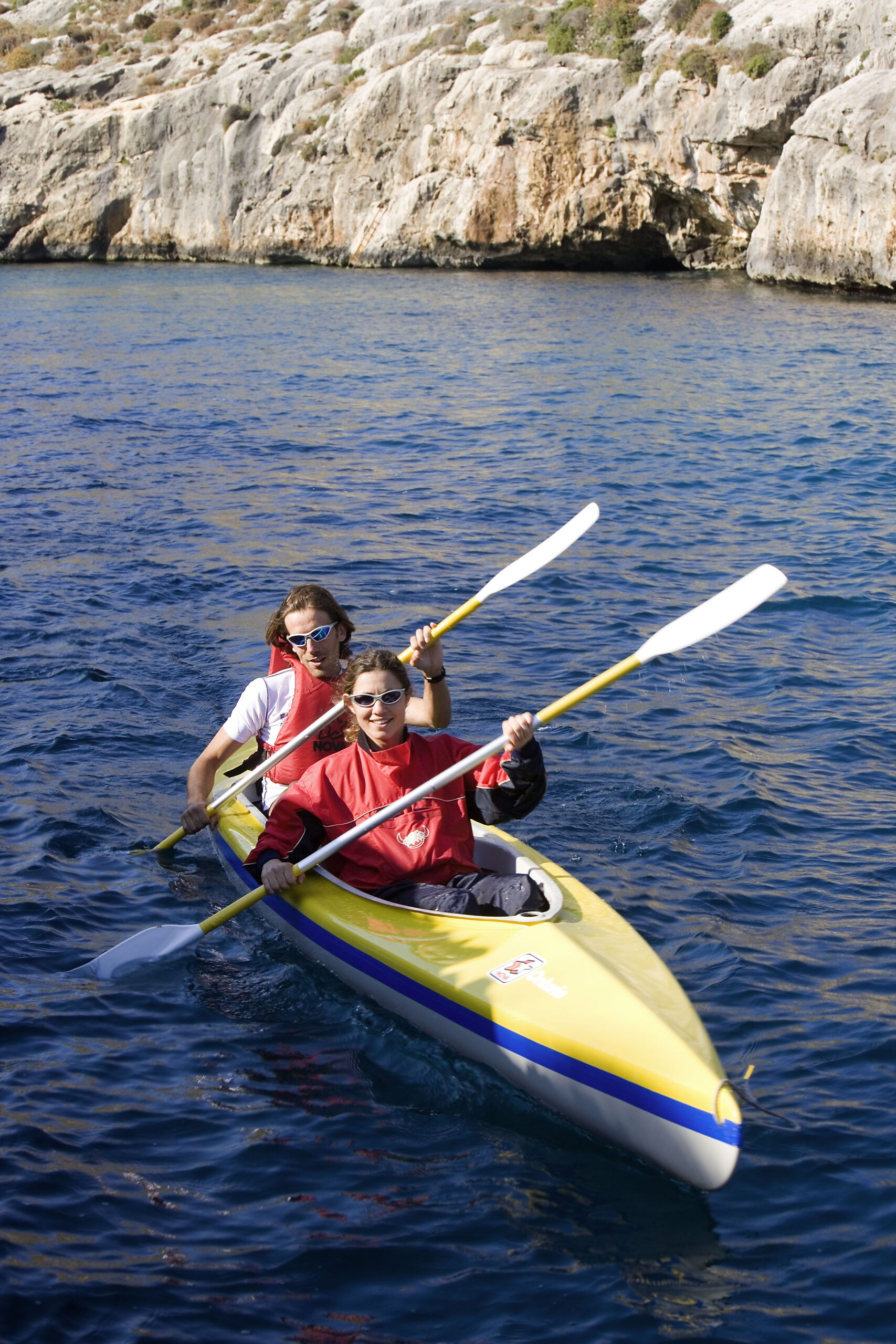 Religion is a strong part of Gozo's identity and this is reflected in the many churches that punctuate its skyline: at least one for each village and with its own colourful festa in the summer months. One of the best-known churches is the sanctuary of Ta' Pinu at Għarb, a site visited by three pontiffs, John Paul II Benedict XVI and Pope Francis, on their respective visits to Malta. Another church, that of Għajnsielem, offers a lovely backdrop to one of the highlights of the Christmas season in Gozo – Betlehem f'Għajnsielem (Bethlehem at Għajnsielem), a nativity village with live animals, actors, and a mixture of religion and Gozitan tradition.

So, as you can see, whatever you are into, a holiday in Gozo is a holiday full of exciting things to do and authentic things to see. It gives you a jam-packed, fulfilling break full of the authentic Gozitan experience, which really is one like no other.