Enjoy your holiday in this exquisite House of Character which is identical and located next door to Is-Setaħ Farmhouse.
L-Għorfa ( pronounced Lorfa ) means a bedroom on the first floor which was normally reached by an outside staircase from an internal courtyard. These bedrooms were normally used by the farmers to stack hay in winter for the animals.
Converted to very high standards, this villa has a lot of unique features. Stone staircase, arches, wooden beams and patterned original floor tiles, spacious and airy rooms. Entrance to an open hall leading to a large kitchen and sitting room which accommodates 10 persons easily.
Also a large private pool decorated with a large patterned dolphin. All these facing the east coast with sunshine from sunrise till late afternoon.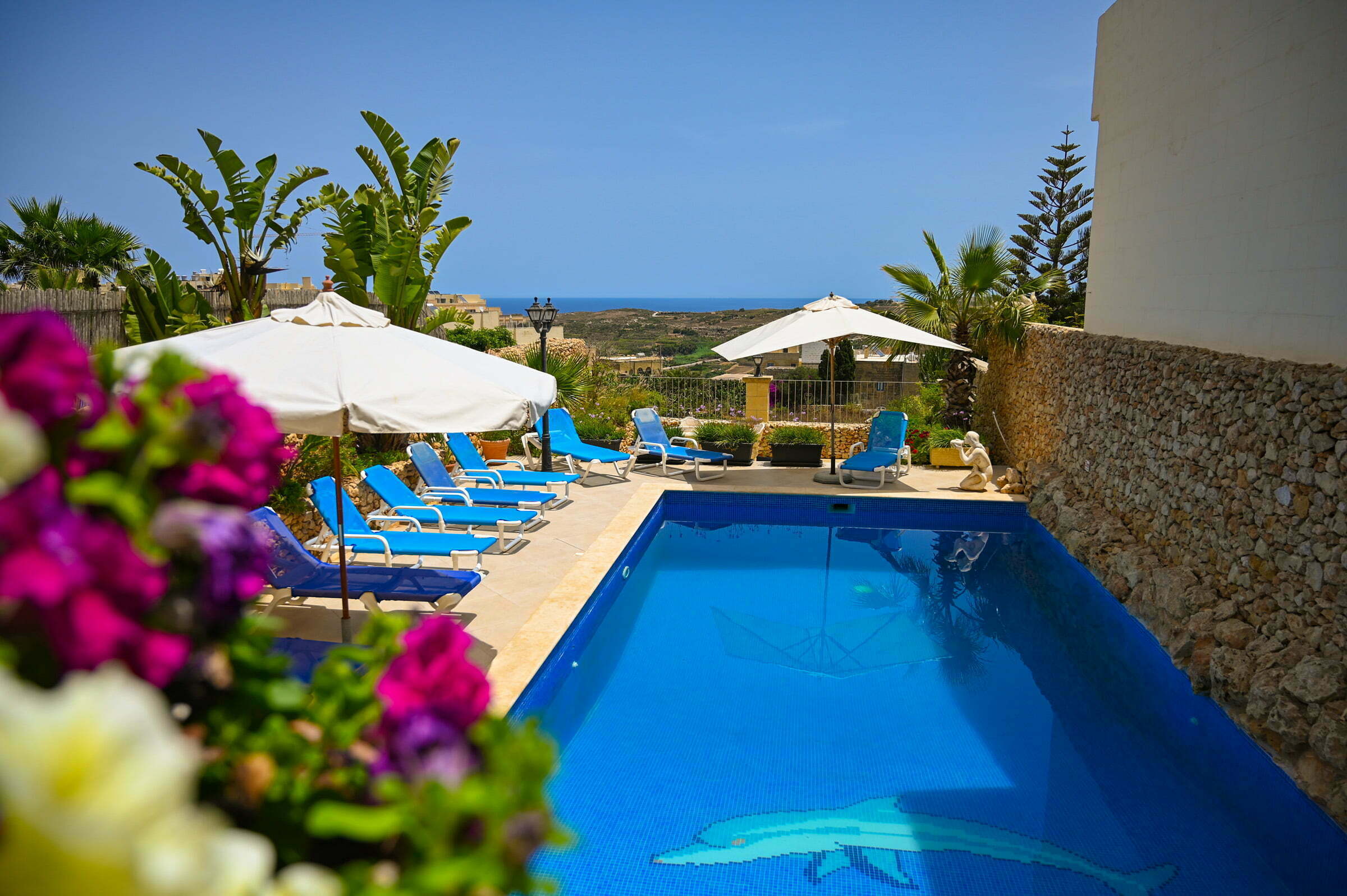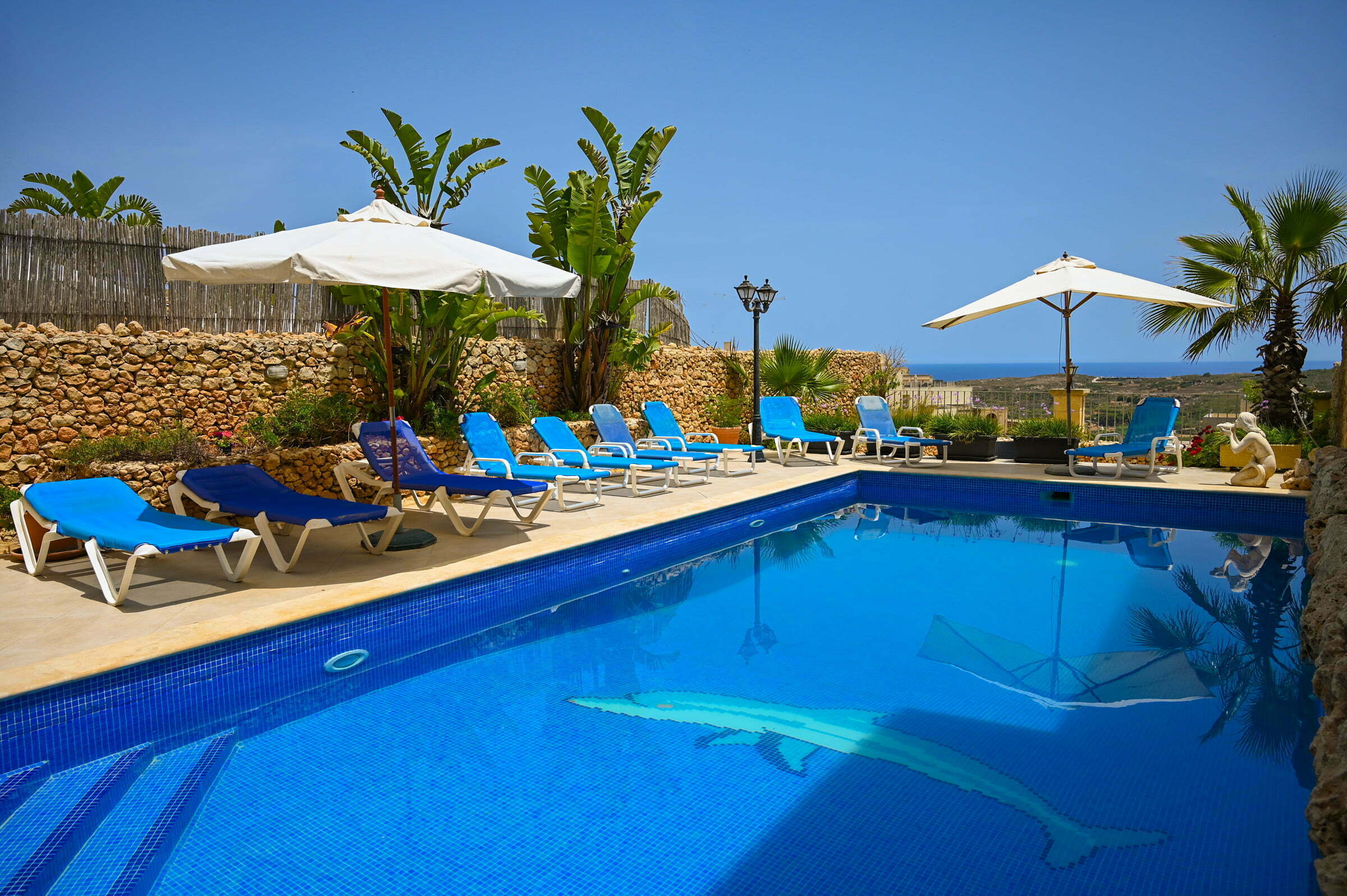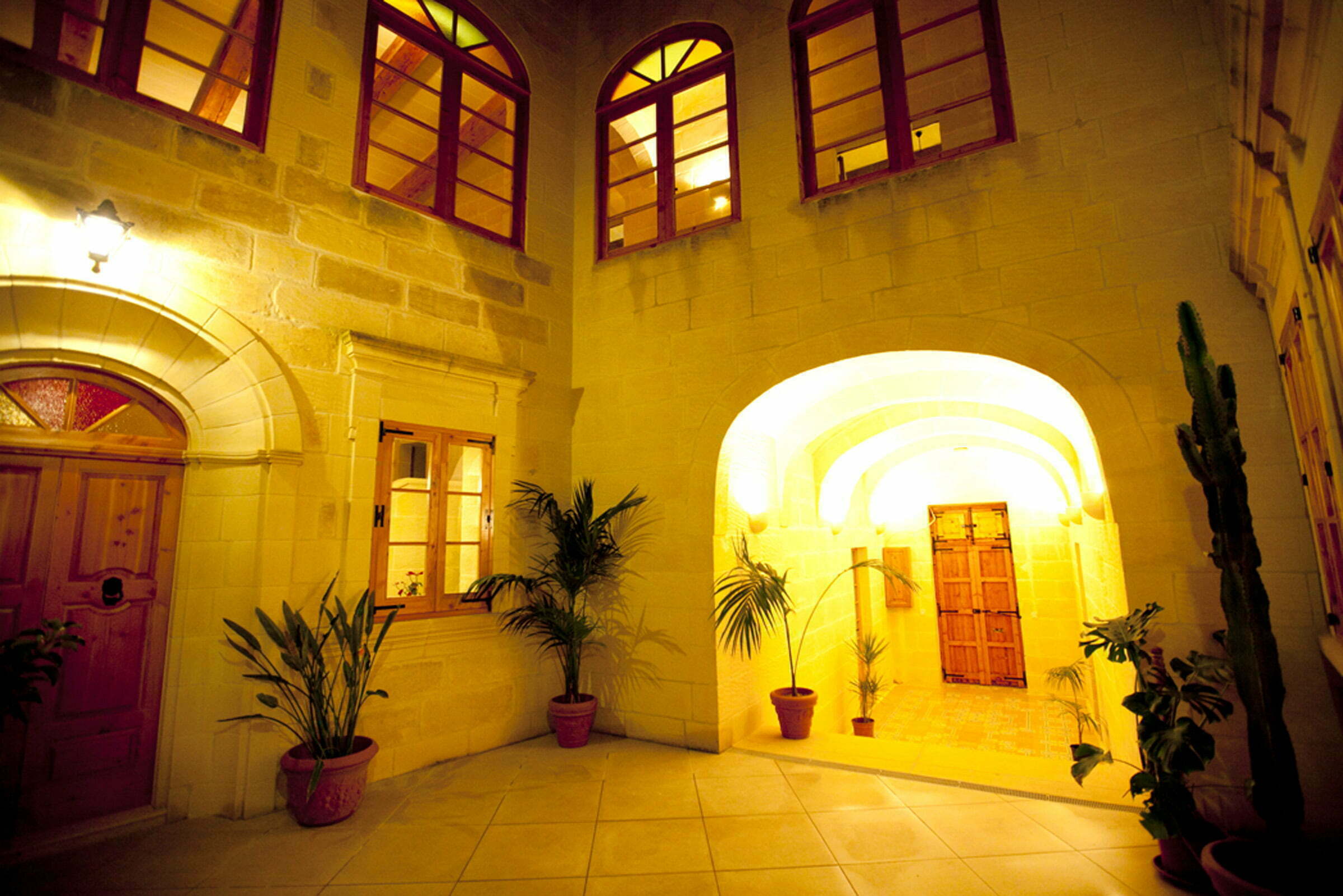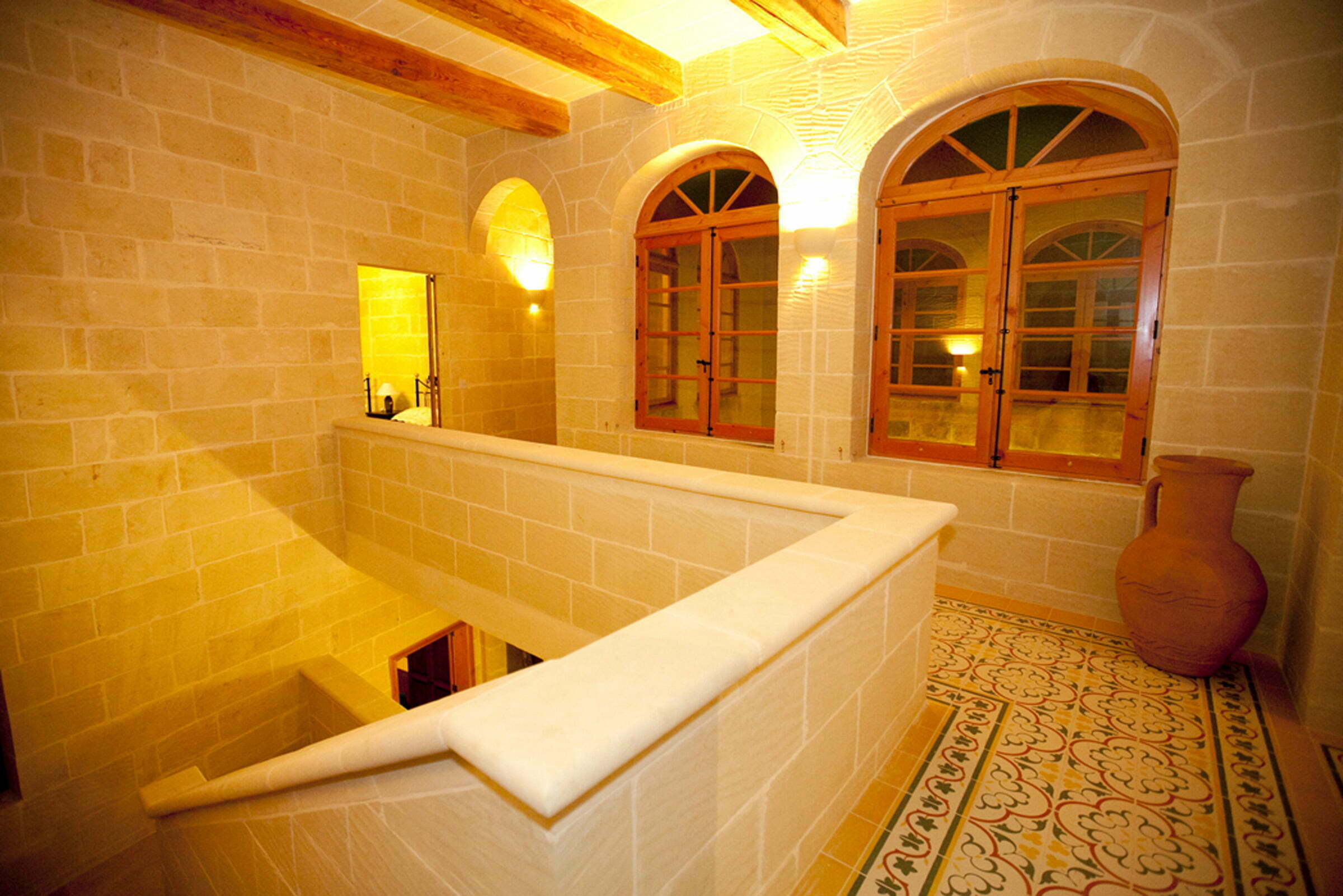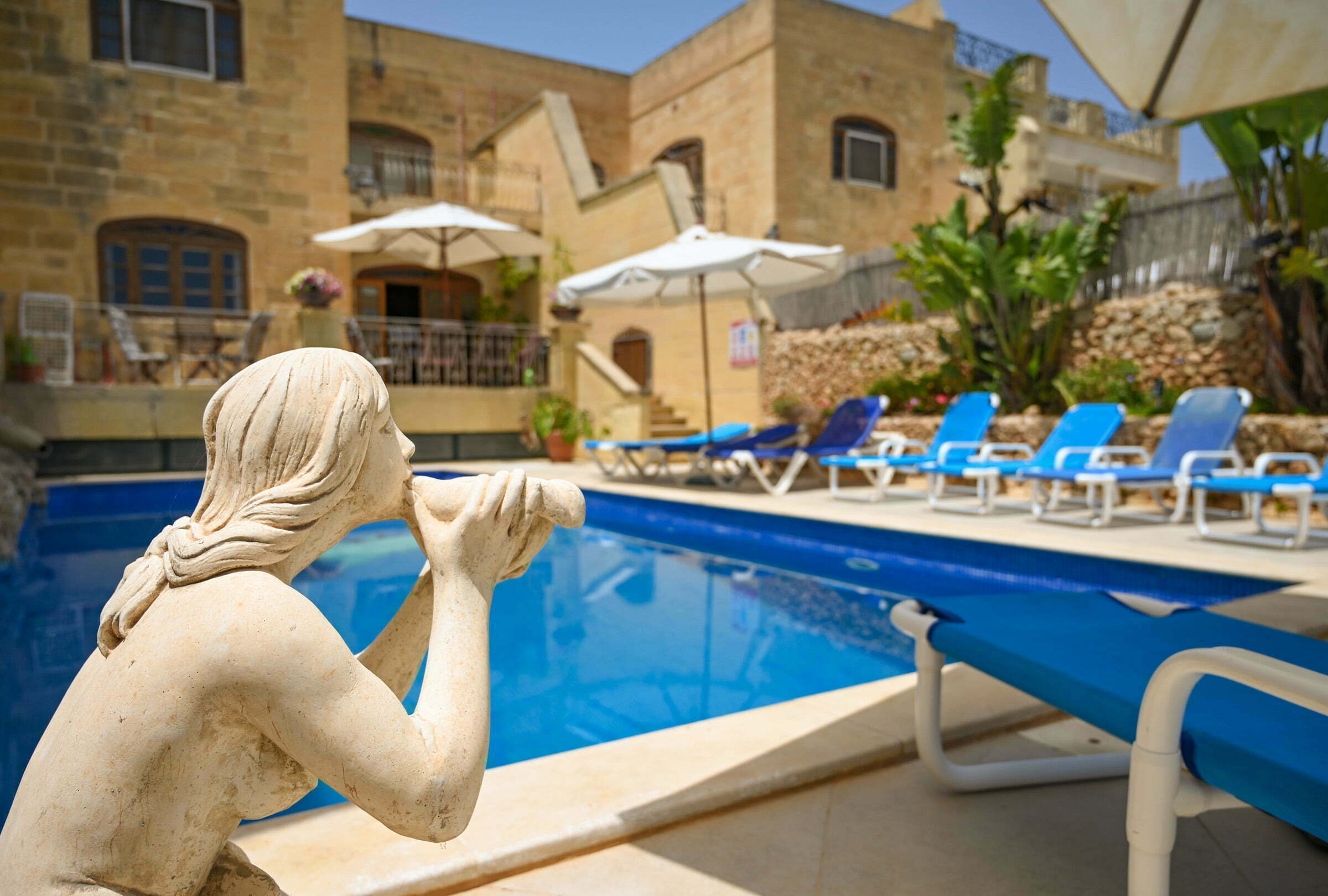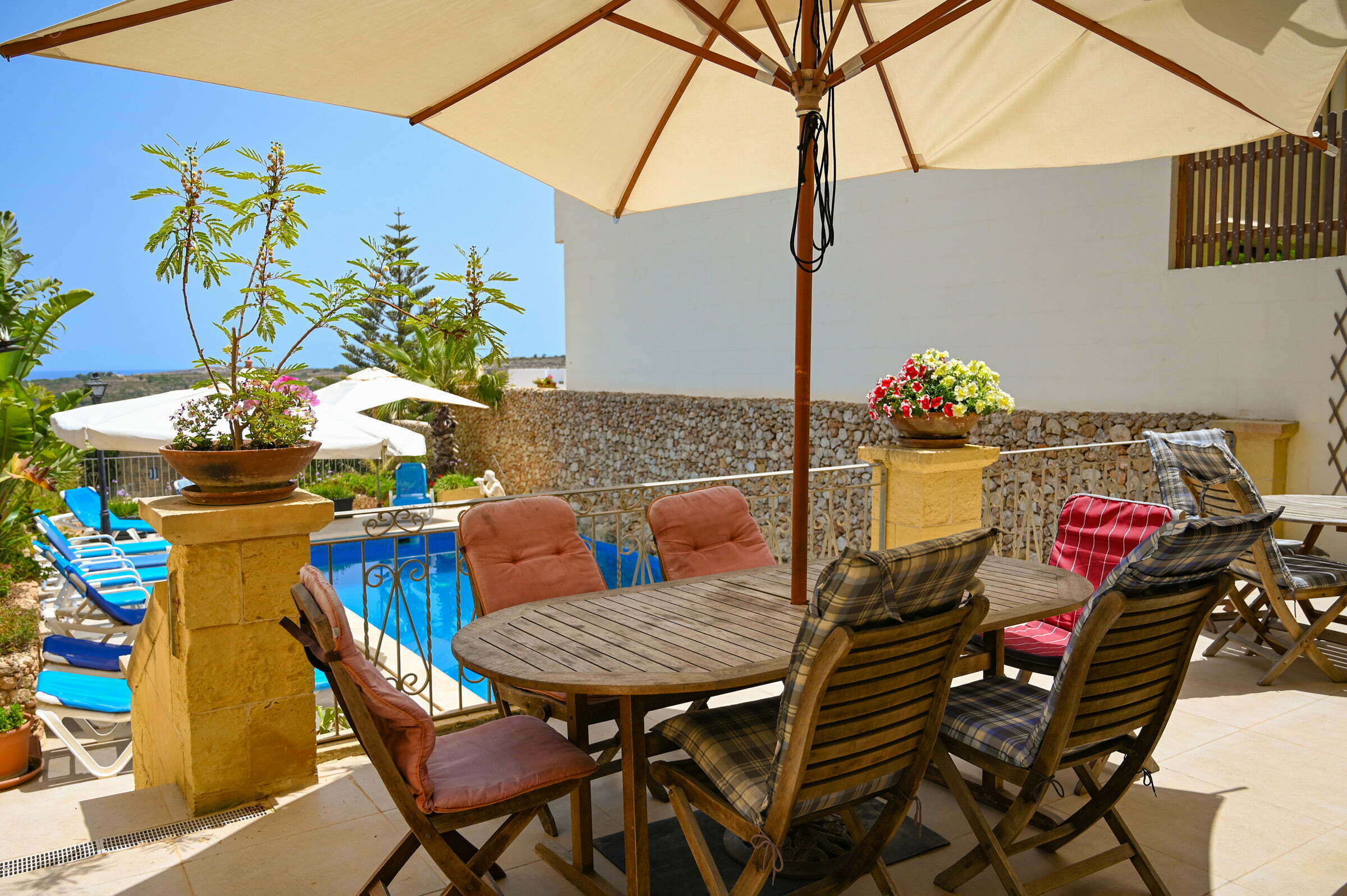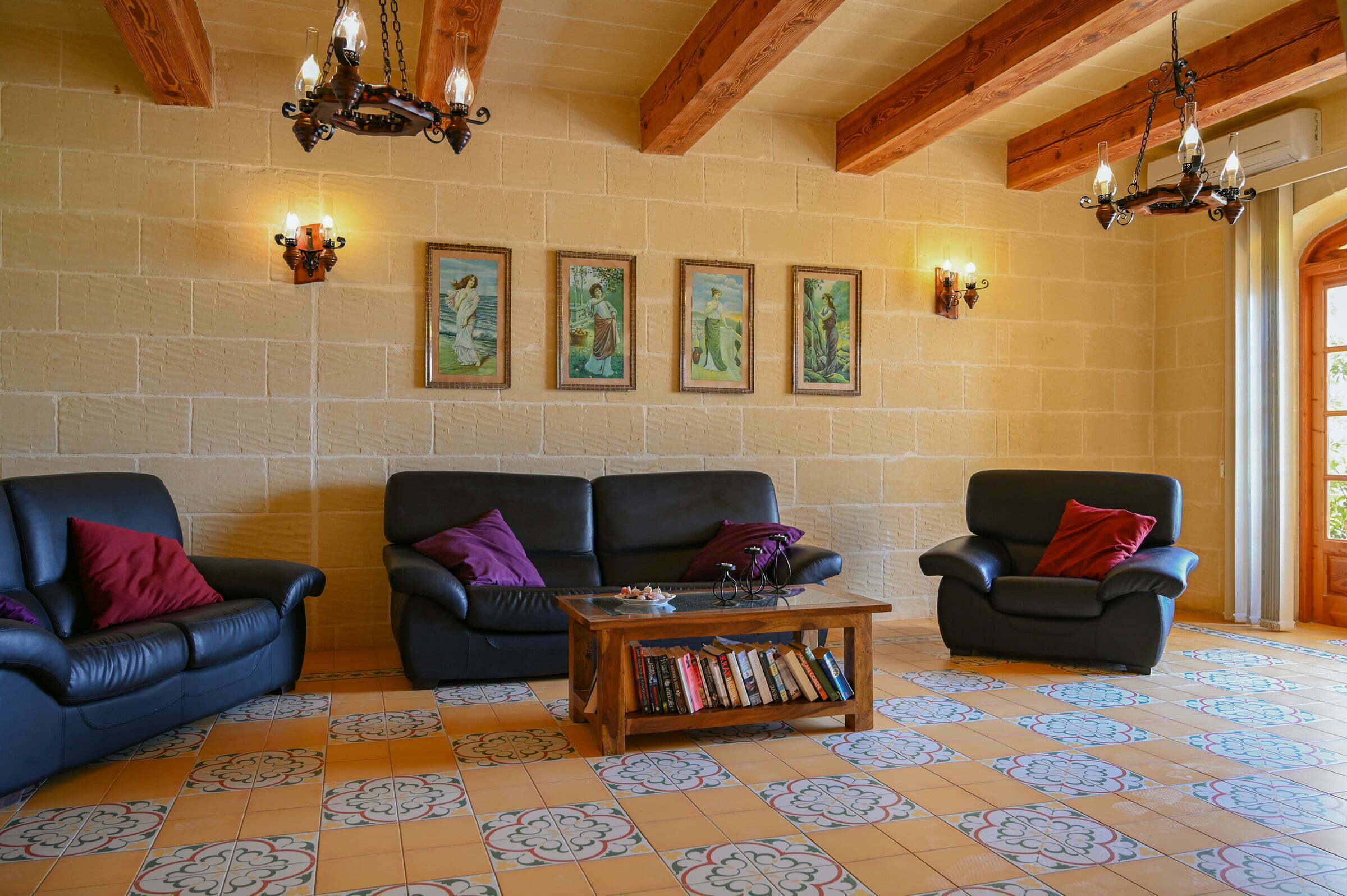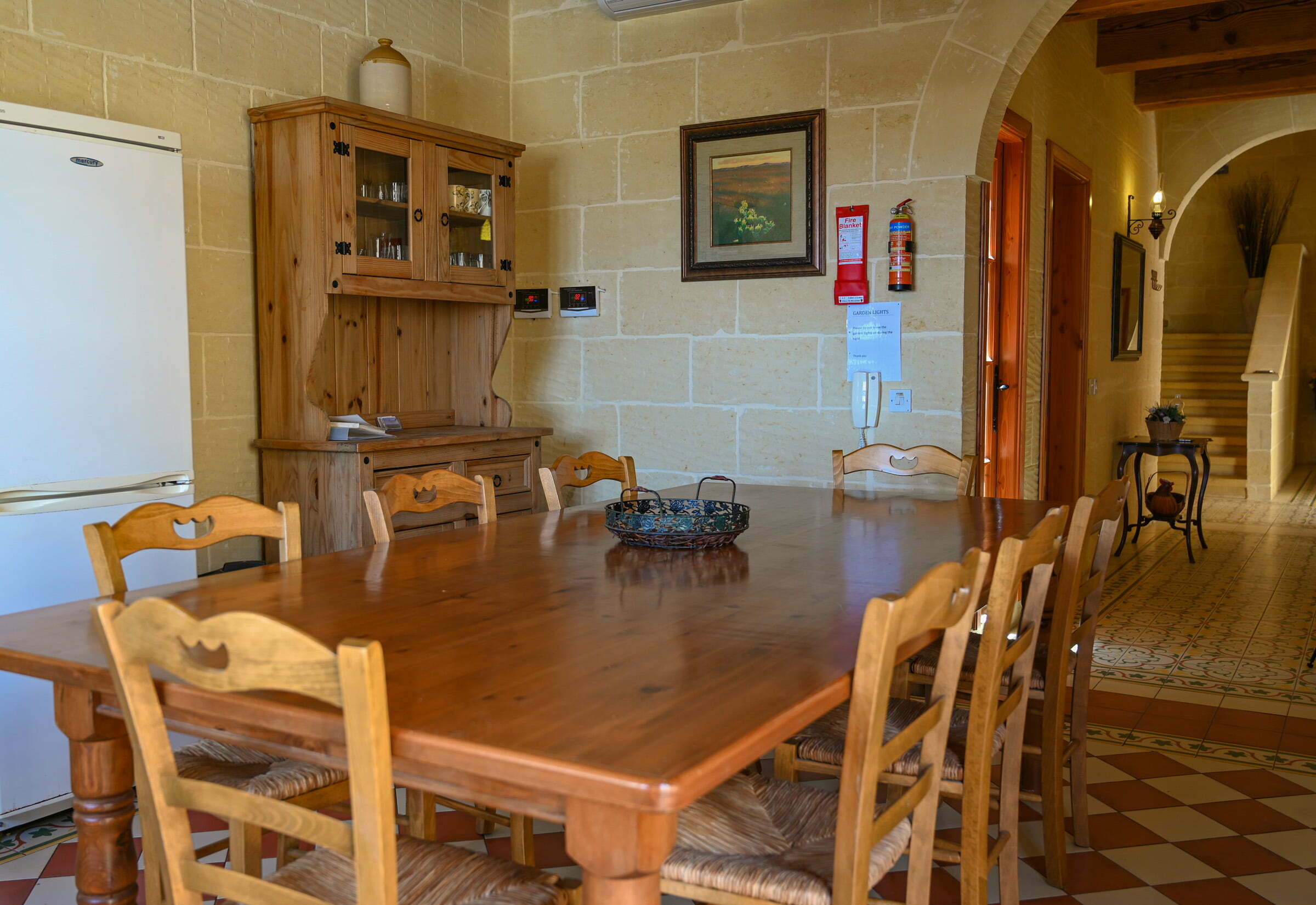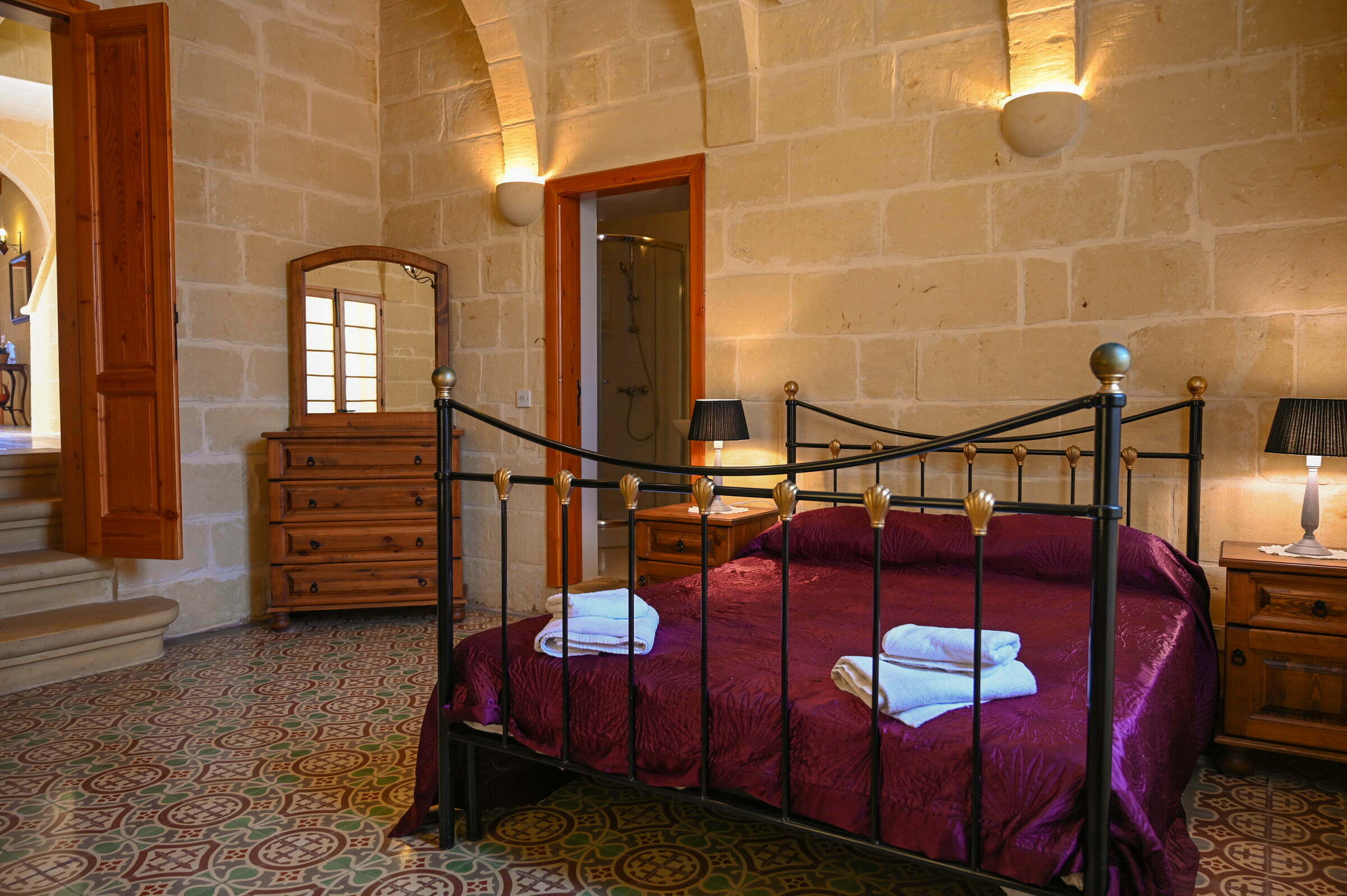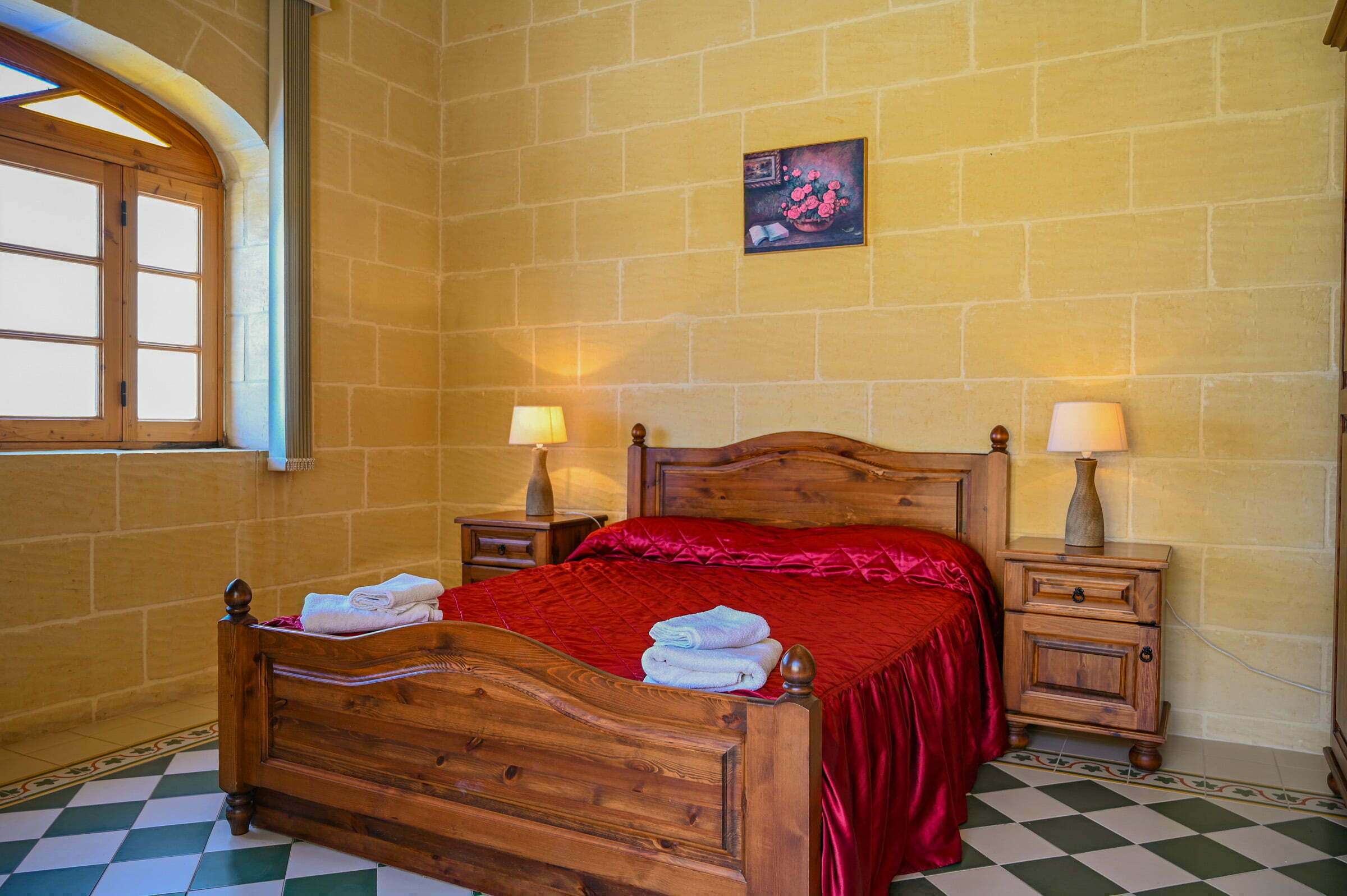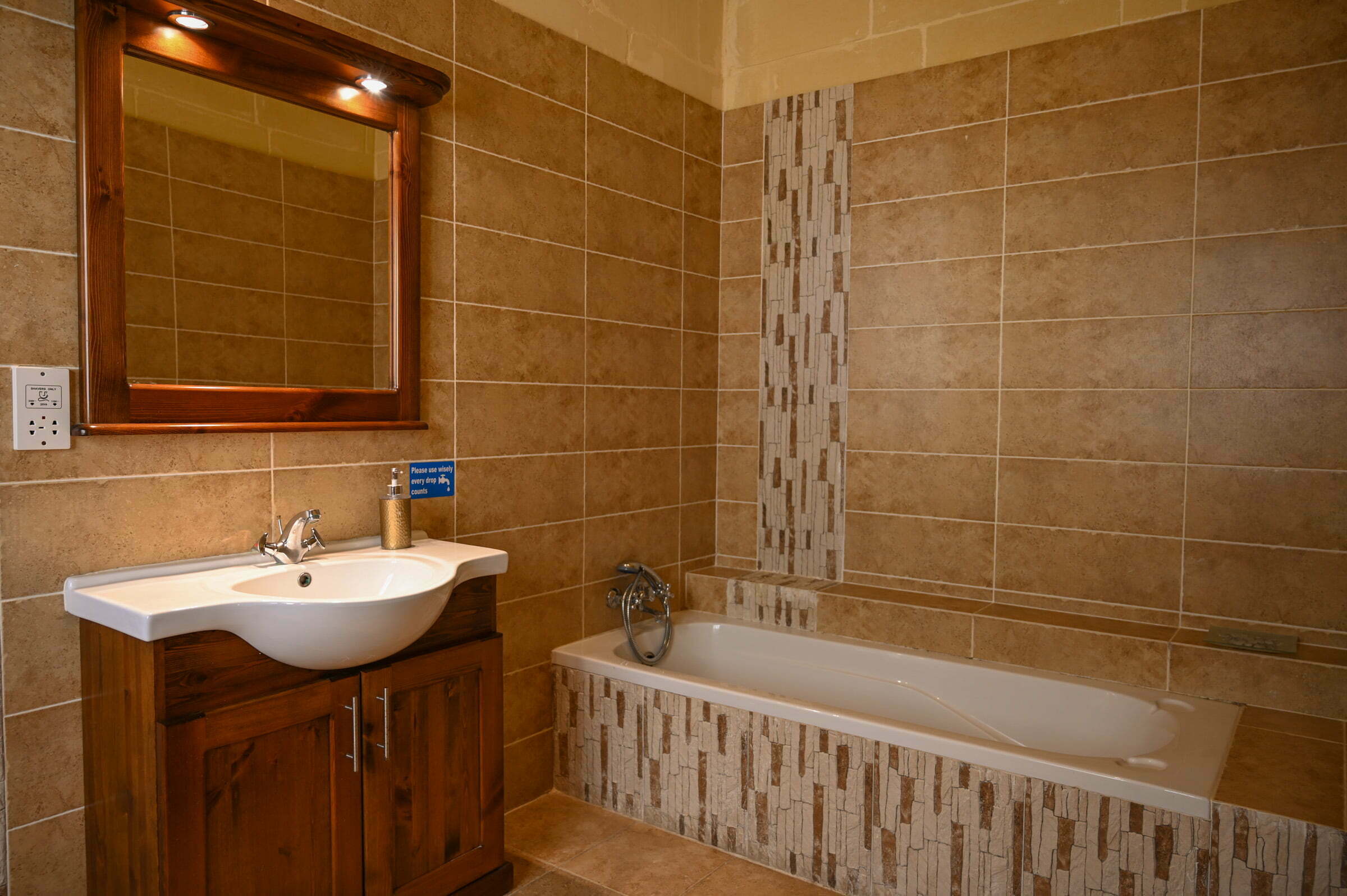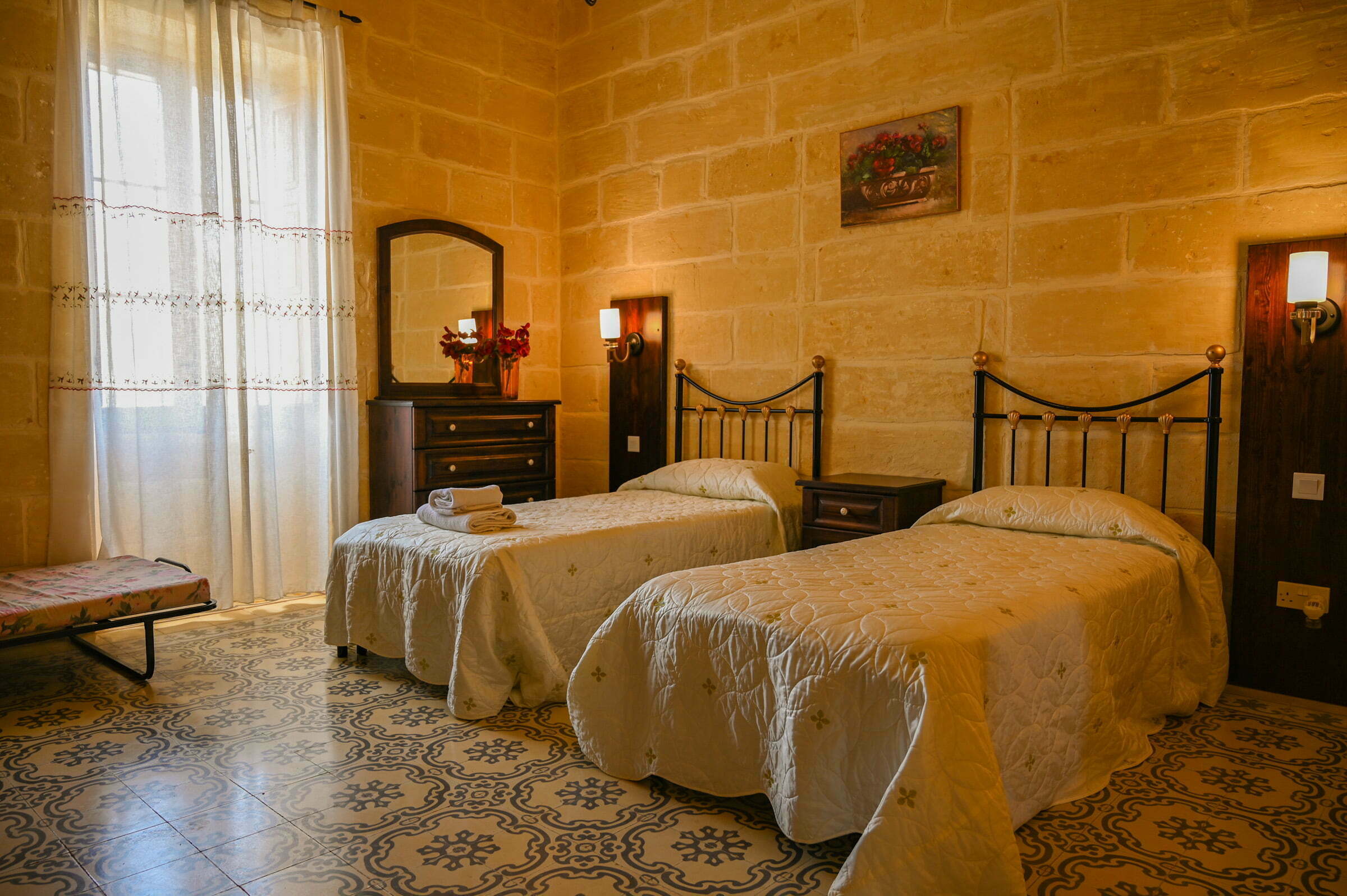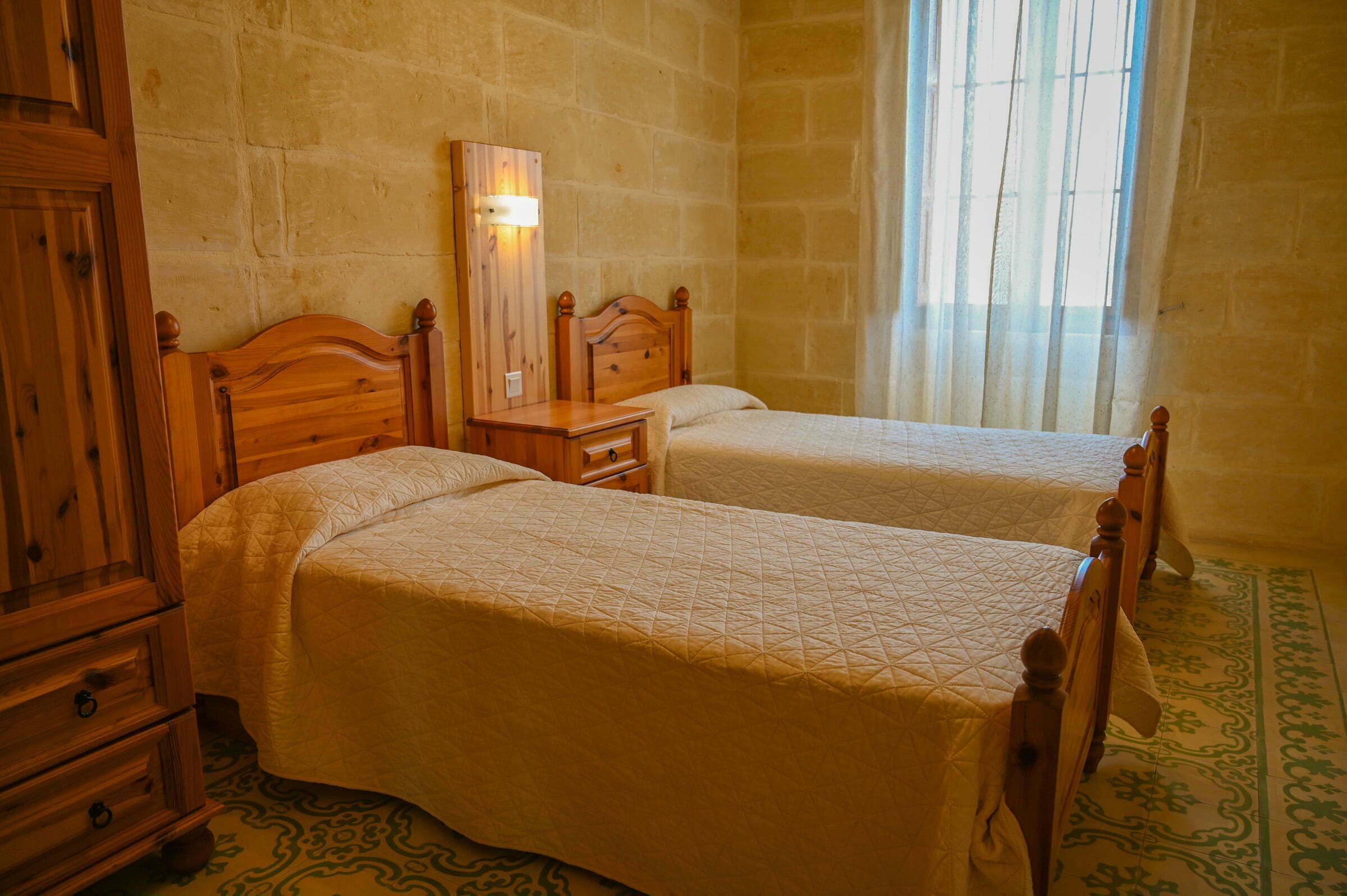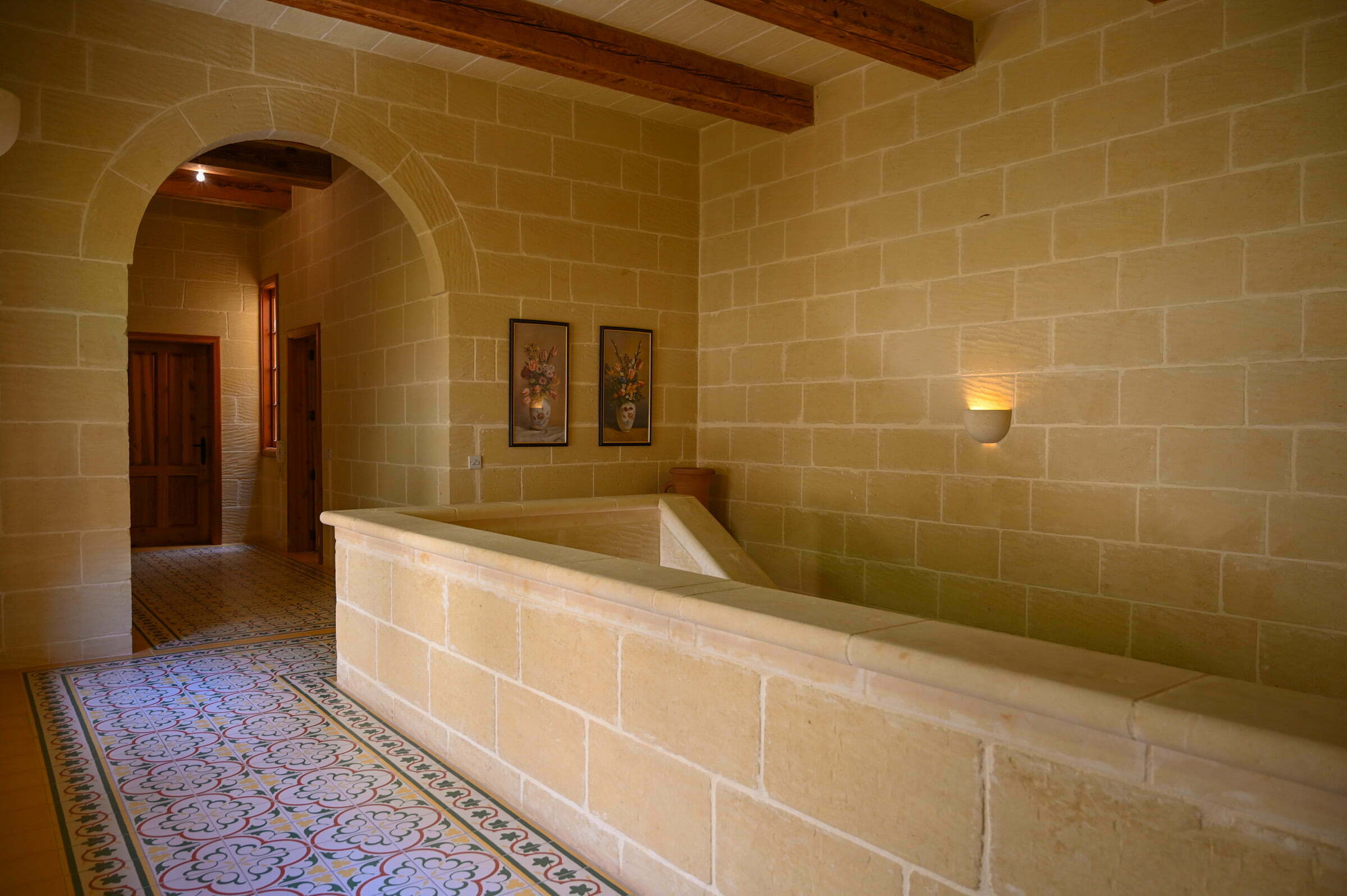 Bedrooms with terraces overlooking breathtaking views of the Mediterranean Sea and valleys. Imagine getting up in the morning having a good breakfast, barbecues or romantic drinks on a large open terrace with fantastic views by the pool!
2 master bedrooms and 3 twin rooms. 4 bathrooms/showers in total. Solid pine furniture and orthopaedic mattresses.
We have also thought about safety for children as we have installed also a gate to prevent children from having access to the pool, apart from other fire safety equipment which is also installed.
This villa is also fully airconditioned ( payable by card meter ), which makes it ideal for renting all through the year. Also with surrounding WiFi, 50″ TV, ( satellite stations, Dishwasher, Washing machine, hair dryer etc..
A wonderful villa for a relaxing holiday for couples, families and large groups.
Address
L-Għorfa, Għonqa Street, Xagħra, Gozo